Shop > Vanessa Newell's Art > Sailcloth Paintings
Sailcloth Paintings
£95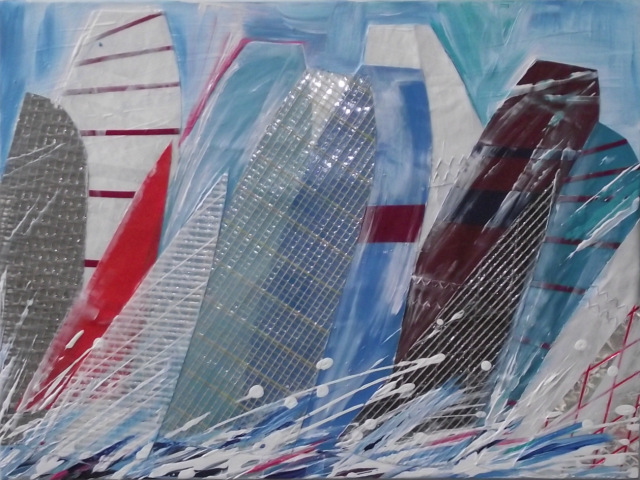 These paintings are made with vintage sailcloth and acrylic paint, each one is a unique collage.

The larger image is a painting of yachts racing off Cowes and the other is painting is of three Redwings with their dark red sails, made using original Redwing sailcloth, sailing off Bembridge.

The paintings are done on a box frame canvas.