Shop > Cushions > 4c Mermaid Sailcloth Cushion
4c Mermaid Sailcloth Cushion
£52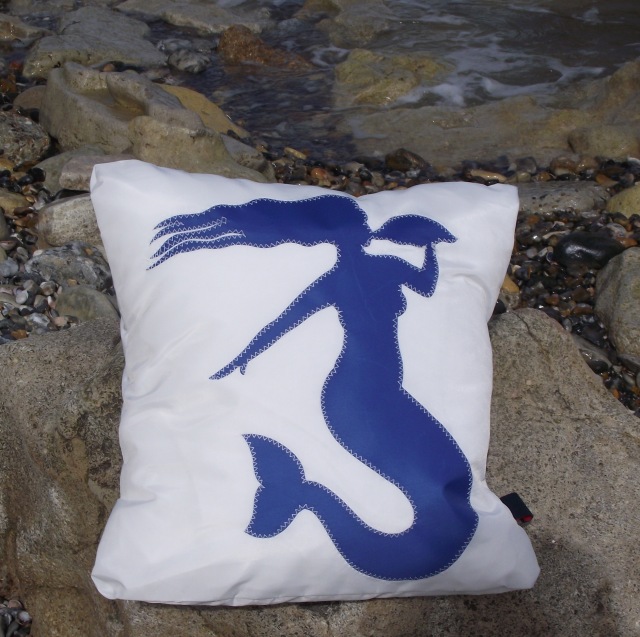 A Mermaid with a conch shell, her hair streaming out behind her decorates a white sailcloth cushion.

Neptune, with his trident in hand decorates another white sailcloth cushion.

We cut out the shapes by hand and sew them onto the white sailcloth cushion cover with traditional sailmakers zigzag stitch.

We offer you a choice of colours for the Mermaid and Neptune images: mid blue:navy blue:red:green:grey:black:fluorescent orange:fluorescent pink

The inner cushion pad is included and is removable through an envelope on the back of the cushion.

The thread used throughout the making of the cushion is U.V. treated.

The cushions are appropriate for coastal themed rooms and they are eye catching in a coastal themed interior, a boathouse, conservatory or a bedroom.

Dimensions:
45cm x 45cm

Care instructions: Wash gently with eco-friendly washing liquid. Rinse. dry naturally. Please do not tumble dry, do not add bleach and do not dry clean.