Shop > Wash Bags > Rope handled bags
Rope handled bags
£48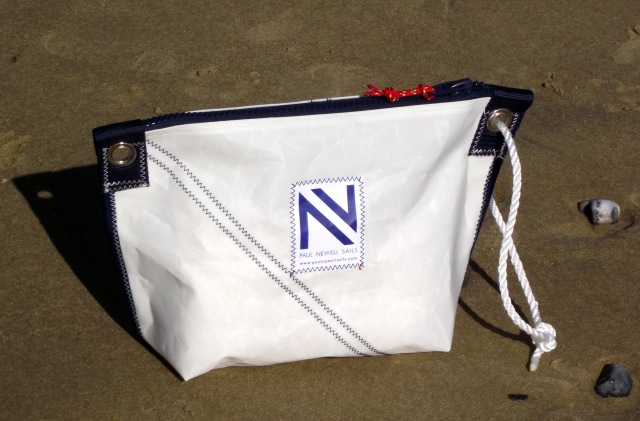 A stylish white sailcloth wash bag or one in a dazzling colour, with large chunky, robust, navy blue or red zip. To the zip slider we add a colourful pull cord.

It has a rope handle which is attached to the bag through a sailmakers eyelet. It is popular with boys and girls of all ages.

We add diagonal double rows of zigzag stitching with navy blue resistant sailmakers thread, and we add our logo on one side of the bag.

It is very roomy and will hold many essential toiletries. It can also be used to carry other items, such as keys, torch, passport, small tools. Its a great bag to travel with.

It is very lightweight and can be washed and dried quickly.

Dimensions:
Width 33cm x Height 22cm x Depth 10cm

If you would like to order this in a different colour way, please contact us.