Shop > Photo gallery > Silly Stat's on the boat in the background
Silly Stat's on the boat in the background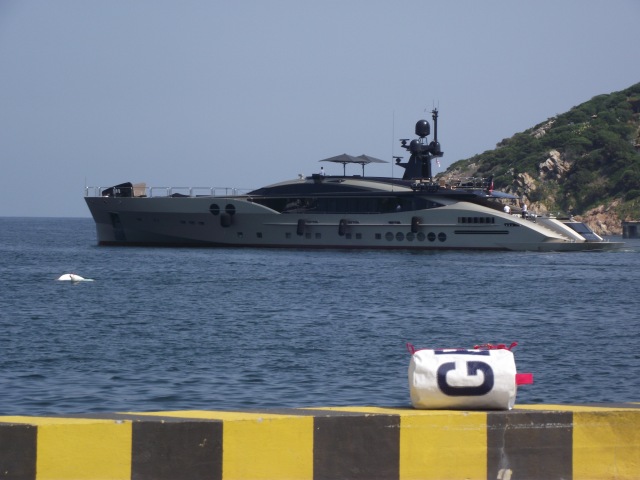 179' long
Twin engines.
Each engine weighs: 11 tons
Each engine is: 4600hp
Each engine uses: 450gph
Fuel capacity :113,000ltrs (90 tons approx.)
To fill up at the garage: £151,400
27hrs running time at 27kts.
900 gallons per hour.
33gallons per mile.
A gallon per boat length (every 4 seconds).

GBR Wash Bag £46 and will last longer than 27hrs!