Shop > Wash Bags > n) Shark Wash Bags
n) Shark Wash Bags
£44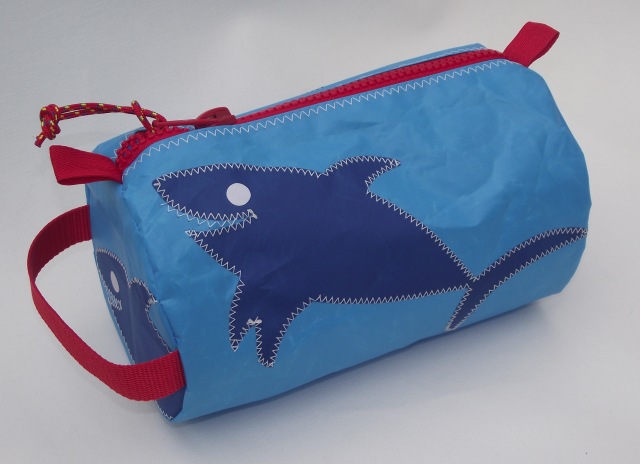 A wash bag decorated with our friendly smiling shark.
You can choose the colour of your wash bag and the colour of the shark.

The shark motif is cut out by hand and sewn onto your chosen sailcloth with traditional zigzag stitch using white U.V. resistant sailmakers thread.

We add a chunky robust zip and slider with a colourful pull cord.

The bags are capacious and perfect for both boys and girls to take with them to their sleepovers and expeditions around the globe!
They are really useful for art materials, small tools and other items.

Care instructions:
Wash at 30 degrees centigrade and hang to dry naturally. Please do not tumble dry or add bleach.